Memory Card Data Recovery Software is a data recovery utility for memory card storage media. The professional data recovery software allows user to recover lost, missed, deleted, damaged data from corrupted or formatted memory cards.
Memory Card Data Recovery Software is designed for all major type of memory cards including Compact Flash, Flash memory card, Flash drive, Intelligent stick, Memory stick, Multimedia card, Micro card, Mini SD card, Micro SD card, Micro Drive, MU-Flash Card, PC card, Secure Digital Card, Smart Media, USB micro drive, USB Flash drive, USB memory drive, XD card, XD-Picture Card and many more.
Digital memory card recovery software recovers data using scanning technology. Recovering data from the memory card is a difficult task when the system displays error message like "Drive Not Formatted". Memory card data recovery software is capable to retrieve all the lost data easily. Memory Data Recovery Software supports recovery from all major brands of memory cards like Apacer, Acer, Compaq, Generic, HP, Imation, IBM, Kingmax, Kingston, Logitech, Lenovo, Lexar, Minolta and many other brands.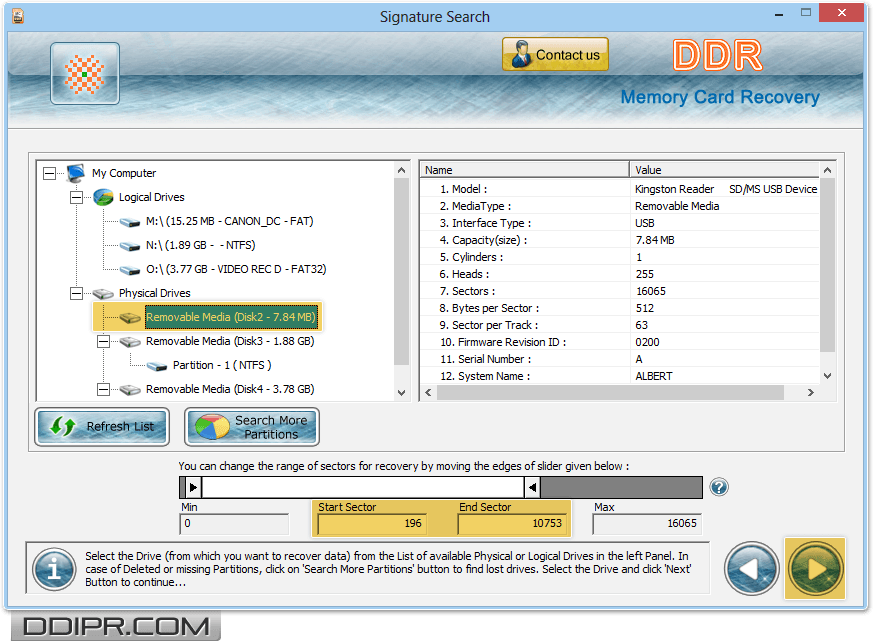 Software features
Recovers deleted data from corrupted, formatted/reformatted memory cards.
Provide recovery of text, documents, images, pictures, sounds, audio, video and other similar files and folders in just few minutes.
Support recovery of data from memory cards of all sizes including 128MB, 256MB, 512MB, 1GB, 2GB, 4GB and higher ones.